Bowfishing on Table Rock Lake
Dylan Jordan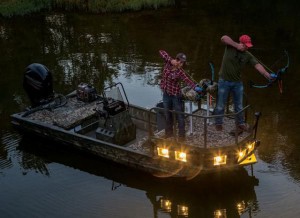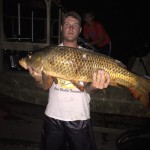 Dylan Jordan is our bowfishing specialist.  Whether you have never shot a bow or you shoot competitively, Dylan will make sure that you have a great experience after the sun goes down on Table Rock Lake and Bull Shoals Lake.
To request Dylan, call (417)234-6097
Bowfishing Rates
3 Hour Trip – $225.00
4 Hour Trip – $275.00
5 Hour Trip – $325.00
6 Hour Trip – $400.00
All trips start an hour before sundown.  All gear is included.
Prices are for 1 to 2 persons – Each additional person is $75.00.